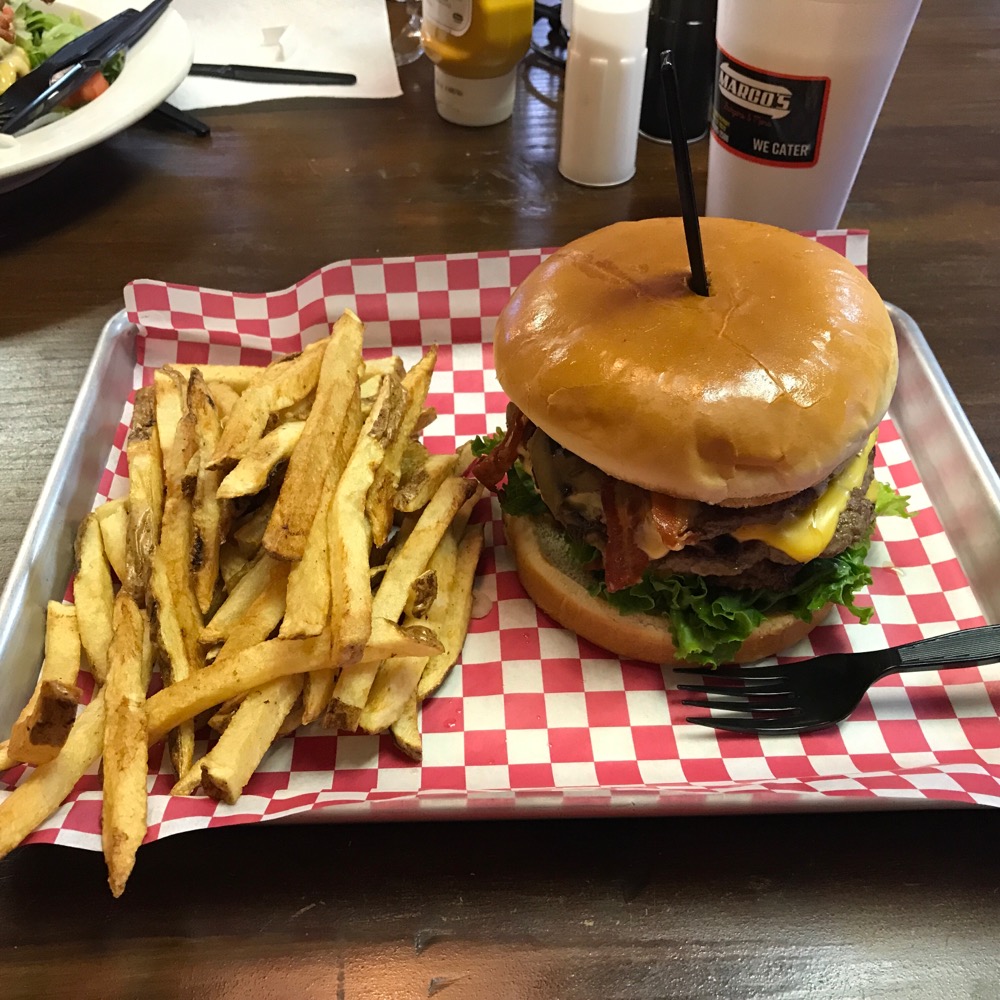 Today for lunch, a coworker and I went to Marco's Burgers here in Mission, Texas. It was our first visit.
The burger patties are made with ribeye steak. Very delicious. The Monster "M" burger is a one pound burger with cheese, mushrooms, avocado, bacon, and some mayonnaise.
It was too much. I had to remove the buns so I could eat it. I barely even touched the fries. Still, I don't regret it. This may have spoiled other burgers for me.