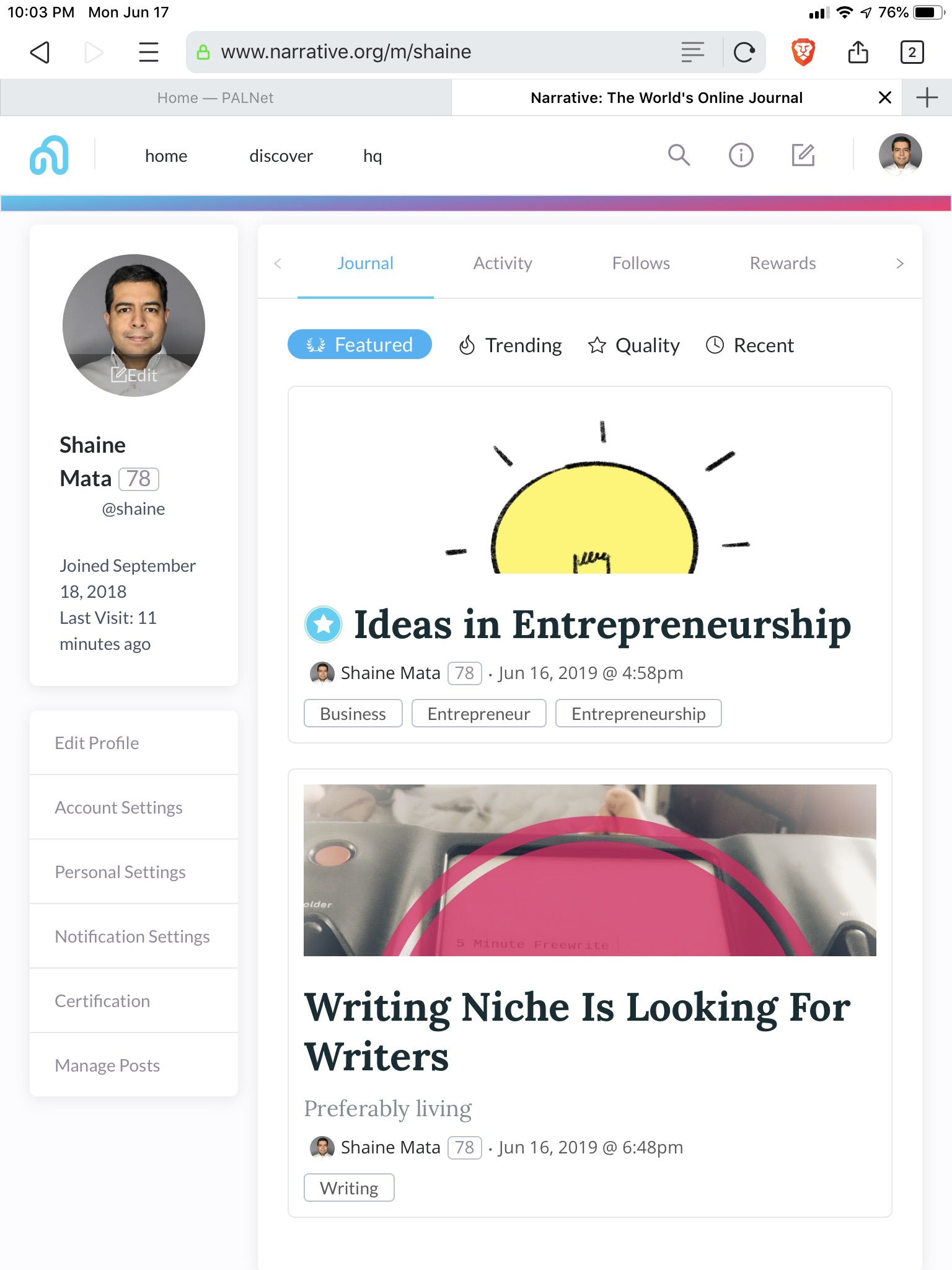 I've been moving in and trying out Narrative. I accidentally overbid on a Niche, which wound up costing over $300. It turns out the same niche, Writing, had previously been shut down because it's too broad and was overlapping with other niches. Same problem in my case.
Interacting with one of the staff, he suggested changing the name of my niche. I paid $300 for THAT niche. I should get that niche. Another niche owner and I are trying to figure out how to differentiate our niches.
I hope this experience with Narrative doesn't end poorly. Worst case, I suggested getting a refund and then I can buy another niche. I don't know that Narrative is prepared to handle messy cases that don't fall cleanly in their policies.
The situation is souring me on content creation in general. This whole business is taking up a lot of mental space that I could be using to advance at my very good job. Even if Narrative resolves this, I may end up walking away from this after recouping costs.
It's also souring me on Steem. The time I spend on voting, posting, and commenting for fractions of a penny don't seem worthwhile.
Maybe I'm just tired and frustrated. I'll go to bed and see how I feel in the morning. But, I suspect I have reached a tipping point where this content creation will be deprioritized.